Die castings made from aluminum alloys find extensive usage, particularly in the automobile sector. There is a massive market for aluminum die castings. In recent years, China's manufacturing capacity for automotive aluminum die castings has been steadily increasing, which is a reflection of the country's burgeoning aluminum alloy die castings industry.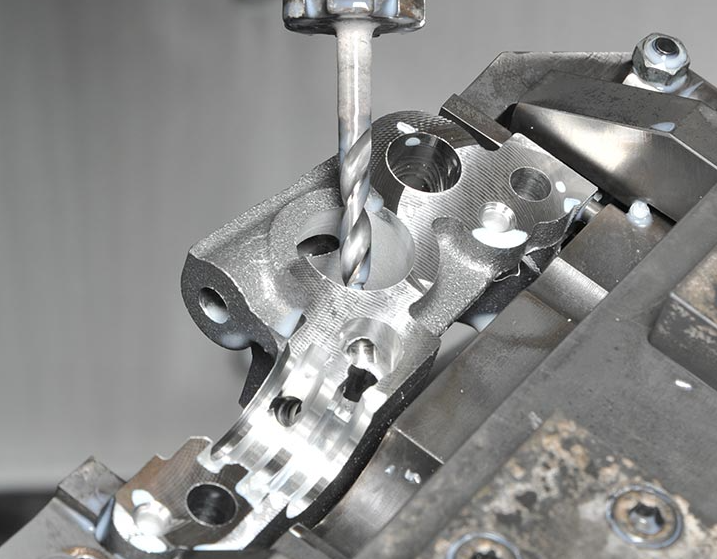 2023 Automotive Aluminum Die Castings in Accordance with the "Dual Carbon" and Lightweight Trends
The automotive body has the greatest potential for lightweighting since it accounts for the largest share of the vehicle's overall weight. It is possible to lower the weight of conventional automobiles by around 11% by switching to high-strength steel, and by about 40% by switching to aluminum alloy. Lightweight materials have a noticeable impact on overall weight. Automotive aluminum die castings are utilized extensively in places like the chassis, body, and powertrain, making them the most used kind of aluminum alloy in cars. About 77% of all automotive aluminum is utilized for die cast aluminum alloys, according Die Casting Magazine.
Vehicle lightweight may efficiently decrease vehicle weight and relieve mileage anxiety, which has recently been the primary obstacle inhibiting China's new energy cars. Material lightweight, process lightweight, and design lightweight are the three main measures that contribute to automobile lightweight, and together they create a wide range of lightweight options. With its high rate of weight reduction, low cost, and well-developed die-casting technology, aluminum die-casting has quickly surpassed other lightweight solutions.
Guangdong, Jiangsu, Zhejiang, Chongqing, Shandong, and other locations make up around 68% of the total number of businesses in China's die casting sector, making up a high concentration ratio of regional distribution. The die-casting sector in China is thriving in four major regions: the East, the South, the Southwest, and the Northeast. Their industrial structure is comprehensive, with streamlined upstream and downstream markets, an enhanced industrial chain, and a trend toward clustering at the scale of industry.
By 2025, the automotive aluminum die casting market is projected to grow from its current size of 165.7 billion yuan. The Chinese car sector is likely to gradually return to steady development as the domestic pandemic improves and citizens' spending levels recover. The auto components sector will achieve the "dual carbon" aim, ushering in a lightweight movement, as national regulations actively steer the rapid expansion of the new energy vehicle sector. Aluminum alloy die castings for automobiles are forecast to have sustained high demand.
The market for automotive aluminum die casting in China is projected to increase from 94.8 billion yuan in 2021 to 165.6 billion yuan in 2025, representing a CAGR of roughly 15% throughout that time period.
The advent of EVs has resulted in a slew of new aluminum alloy goods, including die-casting components that place stricter demands on production methods and aesthetics. Investing in machinery, including higher tonnage die-casting machines, is necessary to produce massive, thin-walled, and structurally complicated body structural components while maintaining reliable die-casting processes. To compete with firms like California, Shanghai, and Texas, Tesla wants to invest in numerous high tonnage die-casting machines with a combined capacity of over 6,000 tons. The Cybertruck's undercarriage will be cast in an 8,000-ton machine.
It is anticipated that as the use of integrated die-casting increases in the production of new energy vehicles, the technology will be gradually applied to the rear floor, front floor, and middle floor (CTC battery cover) of vehicles. It is predicted that by 2020, the value of an integrated die-casting-produced car would reach 14,000 Yuan.
The primary technique of automobile lightweighting has the greatest impact on material lightweighting. Structural lightweight, process lightweight, and material lightweight are all techniques for reducing vehicle weight. A lightweight construction is one that uses as little material as possible while yet providing the necessary strength. Material lightweight refers to the use of lightweight materials to replace current steel, or the use of partial combination to create lightweight, while process lightweight refers to the use of finer processing than existing materials to minimize the quantity of material utilized.
Automakers are drawn to integrated die-casting because of its lower production costs and increased efficiency, despite the continued existence of application hazards. Using integrated die-casting, the 70-piece stamped and welded rear structure of the Model Y has been reduced to a single piece. 300 fewer robots were used in the production process, the assembly line was shortened by 30 percent, and the manufacturing time was cut from two to one and a half hours to 45 to two minutes. Welding and assembly workshops at conventional car assembly plants typically employ two hundred to three hundred people, but integrated die-casting workshops need just twenty to thirty. Tesla claims that by using integrated die-casting technology, the production costs of the Model Y may be reduced by 20%.
Steel makes up 64% of the materials used in the construction of the average car, followed by 9% of polymer and composite materials, 8% of aluminum, 4% of elastic materials, 3% of glass, 2% of copper, and 10% of miscellaneous components. Steel is used extensively throughout the vehicle's structural components. This includes the engine, body, chassis, and suspension sections. Therefore, the most effective and efficient lightweight approach is to use lightweight materials.
About 54-70 percent of the aluminum used in cars is in die-casting goods. New to die-casting is the revolutionary integrated automobile aluminum die-casting technique. Complete components are acquired directly, realizing the original functionalities, by redesigning several separate pieces that were originally planned to be combined and using a super large die-casting machine for one-time die-casting.
Lightweight is an important trend in the advancement of the vehicle industry in the face of dual carbon emissions. Integrated die-casting is used to cut down on weight. According to Tesla, the rear floor is now 10% lighter and 40% cheaper thanks to the use of integrated die-casting technology, which allowed the company to combine 80 formerly separate stamped and welded parts into a single piece. According to NIO Automotive, the ES7's integrated cast all-aluminum rear subframe lowers weight by 30 percent when compared to a welding procedure that produces a weld of the same strength; the ET5's integrated rear floor does the same for the car's weight and also adds 7 liters of storage space to the trunk.
Starting in 2023, the integrated die-casting market is forecast to expand at a quick clip. The integrated die casting industry in China is forecast to grow to approximately 30 billion yuan by 2025, with a compound annual growth rate (CAGR) of 238% from 2022 to 2025.