In the healthcare industry, constant technological breakthroughs and innovations bring new ways and opportunities to deliver healthcare. Among them, zinc die-casting, as an advanced manufacturing process, has many advantages in the production of medical device parts. This article will discuss technological innovations in the medical industry, the application of zinc die casting in the production of medical device parts, and the required data conditions.
The medical industry is an industry that constantly and rapidly breaks through technical barriers and constantly innovates healthcare methods. Some innovations in healthcare include:
-The application of artificial intelligence, big data, cloud computing and other technologies to improve the efficiency and quality of medical diagnosis, treatment and management.
-The development of personalized medicine, precision medicine, genetic testing and other technologies to realize medical solutions for individual differences and characteristics.
– Advances in minimally invasive surgery, robotic surgery, 3D printing and other technologies reduce surgical risks and trauma, and improve surgical success rate and recovery speed.
Zinc die-cast medical device parts need to meet some data conditions, such as:
Dimensional accuracy: It is required to be highly consistent, and the error range is less than 0.01mm.
Surface quality: It is required to be smooth and flat, without bubbles, cracks, oxidation and other defects.
Mechanical properties: It is required to have sufficient strength, hardness and toughness, and be able to withstand high temperature, high pressure and impact.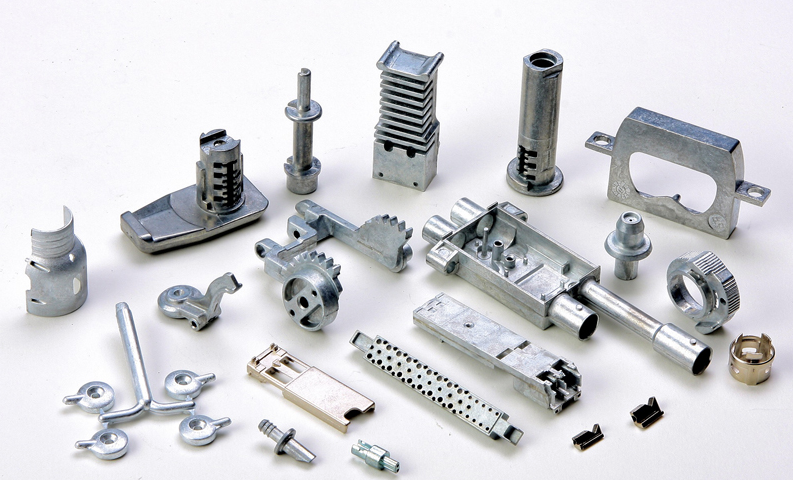 Commonly Used Medical Equipment Parts Produced by Zinc Die Casting
Generally speaking, the precision of zinc die-casting can reach 0.01mm, the conductivity of zinc die-casting is 108.6 IACS, the density of zinc die-casting is 6.6 g/cm3, and the rigidity of zinc die-casting is 83 GPa. Currently, zinc die-casting is used to produce various medical Equipment Parts:
| | | |
| --- | --- | --- |
| Medical Equipment Parts | Advantages of Zinc Die Casting | Different from Other Processes |
| Sphygmomanometer | High strength, high precision, high corrosion resistance | More wear-resistant and less prone to deformation than aluminum die-casting |
| Breathing Aids | High stability, high reliability, high temperature resistance | Higher temperature resistance and less aging than plastic injection molding |
| Defibrillator | High conductivity, high oxidation resistance, high gloss | Lighter and more beautiful than steel casting |
| Pacemaker | High density, high protection, high biocompatibility | More economical and safer than titanium alloy processing |
| Patient Monitoring System | High complexity, high precision, high surface quality | Save material and improve efficiency compared with machining |
| Ultrasound System | High rigidity, high toughness, high impact resistance | Stronger and more durable than ceramic injection molding |
The Importance of Zinc die casting for Medical Device Parts
Zinc die casting is more suitable for medical device parts for the following reasons:
Zinc die-casting can produce precision parts with complex shapes and thin walls, which is suitable for the diverse needs of medical device parts.
Zinc die casting can be treated with a variety of surface treatments to improve the aesthetics and corrosion resistance of medical device parts.
Zinc die casting will not damage the mold, reducing production costs and maintenance costs.
Zinc die-casting has good mechanical properties and wear resistance, ensuring the reliability and durability of medical device parts.
Healthcare Regulatory Framework and Standards
The following agencies play an important regulatory role globally in ensuring the safety and effectiveness of medical devices:
-FDA: As the main regulatory agency in the United States, FDA is responsible for supervising and regulating the development, manufacture, sale, and use of medical devices. The FDA requires medical device manufacturers to conduct rigorous product evaluations, clinical trials, and registration applications to ensure that their safety and effectiveness meet standards.
-EU MDR: The European medical device regulator is responsible for the supervision of medical devices on the European market. Recently, new Medical Device Regulations (MDR) were introduced in Europe, which strengthened the evaluation, registration and regulatory requirements for medical devices to ensure their safety and efficacy.
-ISO: ISO has formulated a series of international standards related to medical devices, such as ISO 13485 (quality management system for medical devices), ISO 14971 (risk management for medical devices), etc. These standards provide guidance and a framework to help medical device manufacturers follow best practices in quality management and risk management.
-National drug regulatory agencies: Every country has a national drug regulatory agency similar to the FDA, which is responsible for supervising medical devices on the domestic market. For example, China's National Medical Products Administration (NMPA) and Japan's Medical Devices Regulatory Agency (PMDA), etc.
-IMDRF: IMDRF is an international organization composed of national regulatory agencies, which aims to promote the coordination and cooperation of medical device supervision. Its members include the FDA, the European Commission, the Australian Therapeutic Goods Administration, etc., and strengthen the consistency of global medical device supervision by formulating common guidelines and policies.