High pressure die-casting radiator is an economical and efficient choice for high-capacity applications. These applications are weight sensitive and require excellent surface quality or complex geometry, otherwise, it cannot be realized in alternative radiator manufacturing. Die cast radiators are produced close to a mesh, requiring little additional assembly or processing, and can be very complex. Die-cast radiators are very popular in LED and 5G markets due to their unique shape, weight requirements, and mass production requirements. Here we talk about everything you should know about die casting radiators.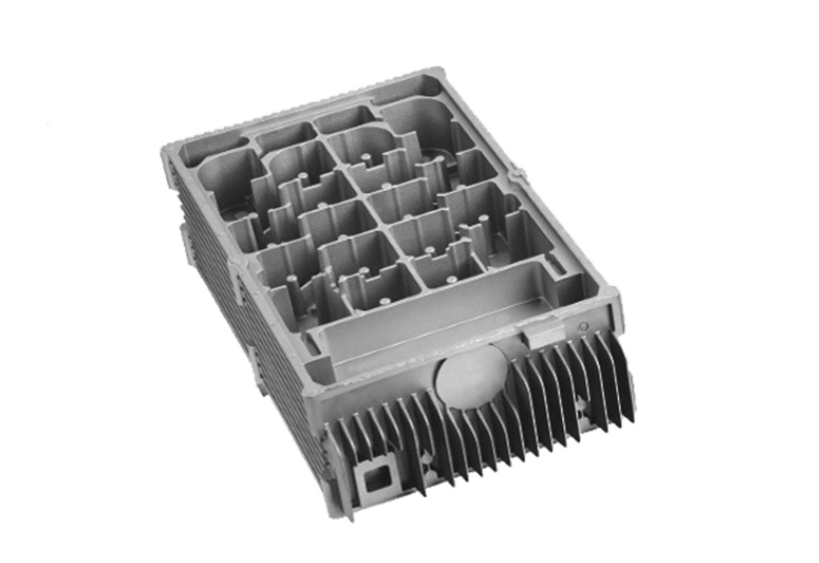 Die-casting Aluminum Radiator Application
Electronics and machinery industry.
Advantages of Die-casting Aluminum Radiator
For thermal conductivity, the thermal conductivity of aluminum radiator is 237w/m.k, with high pressure resistance and high metal thermal strength. According to the test of the National Test Center, the metal heat intensity is 2.27W/Kg ℃. The aluminum radiator has large heat, fast heat dissipation and high efficiency. The unique chimney like structure of die cast aluminum can dissipate heat, making the room warm and comfortable in 15 minutes. This is also an important factor for more users to choose it as the heating end.
Die-casting Aluminum Radiator Production Process
The manufacturing process of die-casting aluminum radiator is complex, including smelting, die-casting, deburring, pressure testing, electrophoresis, spraying and other multiple production processes. It is precisely because it is easy to be extruded into various shapes, so its appearance is novel, beautiful and decorative. In addition, it is worth mentioning that after surface treatment, die-casting aluminum is first coated with electrophoretic paint, and then sprayed with external paint. The color is round and beautiful.
Die-casting Aluminum Radiator Appearance
As aluminum radiators originated from the European market, together with strong artistic influence, high-end, elegant, beautiful, fashionable and other elements have been injected into the gene of aluminum radiators, which is also the reason why they can be favored by more people pursuing quality life in today's increasingly diversified market.
Die-casting Aluminum Radiator Other Advantages
The aluminum radiator is more lightweight and convenient to handle and install. At the same time, the requirements for water quality in the system are almost zero, and full water maintenance is not required. High pressure cast aluminum heats up the chimney with the air guide facing indoors, which is opposite to the wall. It is also known as "the radiator that does not smoke the wall". High pressure cast aluminum is die cast from EN46100 aviation aluminum. The wall thickness of the water channel is 2.0mm, the working pressure is ≤ 2.0MPa, and the service life is about 15 years. At the same time, its water channel is inside the radiator, and the radiating fins are exposed, which is for secondary heat dissipation. The surface temperature is about 50 ℃, which is the most comfortable and safe temperature for you and your family.