It is crucial to push for energy saving and emission reduction with "carbon neutrality" since vehicle exhaust pollution remains a hazard to the environment. Average yearly growth has been around 20 million, and projections for the medium and long term show continued strong expansion. When there are a lot of cars on the road, it's hard for the environment. Auto emissions accounted for 33.3% of the country's total emissions and 19.3% of all emissions were made up of nitrogen oxides and volatile organic compounds. We have increased the urgency of the need to reduce emissions from automobiles and promote low-carbon development.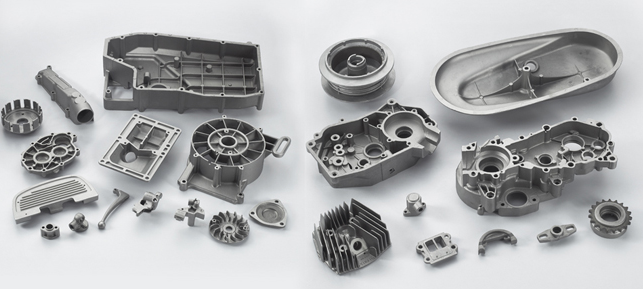 The goal of "carbon neutrality" drives the automobile industry to transform to green, and lightweight helps achieve the goal of energy conservation and consumption reduction
New energy cars offer considerable potential for energy conservation and pollution reduction, and the overall objective of lowering fuel consumption of passenger vehicles has been steadily improved. From 2020 to 2035, the average annual reduction in fuel consumption per hundred kilometers of passenger vehicles in China will gradually increase, and the pressure on emission reduction will increase as a result, according to the Plan of Technical Roadmap 2.0 for Energy Saving and New Energy Vehicles, which will be officially released in October 2020. According to the 2016-2019 Annual Average Fuel Consumption of Chinese Passenger Car Enterprises and Credit Calculation of New Energy Vehicles issued by national ministries and commissions, the average fuel consumption per hundred kilometers for new conventional energy passenger cars in China in those years was 6.88L, 6.77L, 6.62L, and 6.46L, respectively, well above the standard fuel consumption of 6.7L, 6.4L, 6L, and 5.5L. New passenger vehicles use less gasoline per 100 kilometers on average than the norm, and their range increases as a result of the rising popularity of alternative-energy cars. It's clear that new energy cars might drastically cut down on energy use and pollution. In the car industry, the need to save energy and cut emissions may be lessened when the penetration rate of new energy vehicles rises gradually.
The new energy development targets are outlined in the technical road plan, and by 2035, sales of energy-efficient and new energy vehicles will account for 50% of the market share. Vision goals such as "the total carbon emissions of the automobile industry will reach the peak around 2028 ahead of the national carbon emissions commitment, and the total emissions will drop by more than 20% from the peak by 2035" are presented in the Technical Roadmap for Energy Saving and New Energy Vehicles (Version 2.0) to further promote the low-carbon process of automobiles. By 2035, the number of hydrogen fuel cell vehicles will have reached about 1 million, and commercial vehicles will have achieved hydrogen power transformation; the annual sales of energy-saving vehicles and new energy vehicles will each account for 50%, and the automobile industry will have undergone an electric transformation.
Both the pace of adoption of new energy vehicles and the trend toward greater electrification throughout the world are growing at a faster clip than anybody had predicted. The International Energy Agency (IEA) reports that between 2010 and 2020, the automotive sector was completely focused on the "new four modernizations" as governments in different nations sped up the transition to electrification. There were "ten straight gains" in yearly sales of new energy cars throughout the globe, with a compound annual growth rate (CAGR) of nearly 81%. New energy vehicle penetration rose from 0.01% to about 4% during the same time period (purely electric + plug-in hybrids). The two largest markets for new energy vehicles, China and Europe, have both been exceeding projections since 2021. Total sales of new energy cars in China are expected to reach 3.521 million in 2021, an increase of 158% year over year; their penetration rate will rise to 14.2%, an increase of 8% from 2020, and they will enter the double-digit market share for the first time. During the same time frame, the number of new energy cars sold in Europe hit 2.142 million, an increase of 70% year over year; the penetration rate of these vehicles rose to 14.6%, an increase of 6%; and sales have continued to soar ever since 2020. In the United States, sales of new energy cars hit 652,000, up 101% year over year; the penetration rate at 4.3%, up 2%; and it is projected to reach 8% in 2022.
In order to decrease fuel use and increase the vehicle's range, a new trend has emerged: the need for lightweight construction. Around 30–40% of an electric vehicle's entire mass is made up by its power system, which consists of the battery, the motor, and the electronics that regulate the vehicle's operation. With today's batteries, electric and generic new energy cars have a far larger power system mass and space ratio than their fossil fuel counterparts, and their vehicle weight is 5-25 percent higher as well. Future vehicles will be heavier due to the installation of configurations connected to intelligent networking. As an example, the GAC Toyota brand's C-HR and its pure electric car C-HR EV have a difference in curb weight of 18.27% when compared to the gasoline version. Consumers' decisions on which cars to buy are now heavily influenced by the fact that electric vehicle range is currently severely constrained owing to the overweight of electric drive system and the low maturity of supporting infrastructure. Consequently, the lightweight requirement of electric cars has emerged as a popular technological method to address this issue.
Lightweight is one of the efficient ways of conserving energy and reducing emissions, and it may greatly increase the efficiency of consumption reduction and endurance. Vehicle lightweight is the most direct and effective way under the current need of energy conservation and pollution reduction and the constant development of the long range of new energy vehicles. When the curb weight of electric and gasoline cars is decreased by 10%, the resulting improvements in range, pollution, and energy consumption are all in the 6-8% range. In addition, the shorter the acceleration time, the more flexible the dynamic reaction of the body, and the shorter the braking distance, the less the body vibration and noise will be. This is all based on the concept of assuring the safety strength. Lightweight's enhanced efficiency, safety, and comfort will help satisfy rising customer expectations, and the competitive edge enjoyed by automakers that embrace this technology will grow in tandem with these trends. As a result, lightweight initiatives are being prioritized to enhance energy saving, consumption reduction, and electric vehicle durability.
Among the many advances in lightweight technology, the aluminum die-casting method stands out as particularly advantageous.
The material, method, and design of the three key endeavors are complementary to one another. There are now three basic routes to lightweight: material, method, and design. 1) Lightweight materials are utilized in place of regular steel materials due to their lower consumption or densities. These materials include high-strength steel, aluminum alloy, magnesium alloy, carbon fiber materials, and others. 2) Lightweight process: create manufacturing techniques that employ fewer components or connectors to cut down on weight, such as integrated die casting, laser welding, hydroforming, and lightweight connections; Three-dimensional optimization of existing components, including size, shape, and topology, is performed using computer-automated design tools and mechanical theory to reduce product weight. They all rely on lightweight materials and structures. Lightweight materials are chosen, and then the process and structure are developed for further weight reduction; at the same time, technical advancements in the area of process and structural weight reduction may lead to an expansion of the application scope for various lightweight materials. All three of the lightweight measures are helpful, and they grow together.
Aluminum die casting has several benefits, and the growing popularity of integrated die casting is drawing attention to those benefits. Aluminum alloy stands out from other lightweight materials due to its exceptional advantages in performance, density, cost, and machinability. It is a lightweight material with good cost performance and technological maturity, especially when compared to other metal alloys and carbon fibers. Product compactness, product strength, surface hardness, and surface polish are all improved by the use of high pressure during the high-pressure die-casting process. As such, it may be used to manufacture intricate, lightweight frames. The need for automobile technology upgrades and production capacity increases is rising quickly at the current time, and the aluminum die casting scheme offers clear, all-encompassing benefits. As progress is made in developing new aluminum alloy materials and large-scale die-casting equipment, vehicle enterprises and die-casting manufacturers have begun to layout large tonnage die-casting machines in succession, and the level of development of integrated die-casting technology is quickly increasing. As more and more high-tonnage die-casting machines enter production, the shift toward adopting integrated die-casting technology to create massive vehicle structures will be made abundantly evident. A more trustworthy manufacturing method for lightweight design is made possible by integrated die casting technology, which allows for the fabrication of more complicated structural elements.